Berlin 2013 Jury Announced and it's mostly women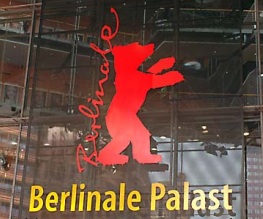 Following on from the good news for women at Sundance this year, where the majority of films presented were helmed by female directors, and from BAFTA, where four of the five rising star nominees are women, the news from Berlin is that a majority of the judges for this year's competition will also be women. Four of the seven Berlin jury members will be women, the first time that such a majority has occurred.
In a selection with a potential for a decidedly political note to proceedings, Hong Kong director Wong Kar Wai will preside alongside Oscar-winning actor and activist Tim Robbins, acclaimed Danish filmmaker Susanne Bier (In a Better World), German director Andreas Dresen, Iranian director Shirin Neshat (Women Without Men), cinematographer Ellen Kuras (The Eternal Sunshine of the Spotless Mind) and Greek producer and director Athina Rachel Tsangari (Attenberg).
The 63rd Berlin International Film Festival will be held over ten days from the 17th February. Last year's winner, Caesar Must Die, hailed from Italy, but failed to make the shortlist for Best Foreign Language Film at last year's academy awards. Due to its place in the calender, just out of sync with awards season, the festival's reputation has slipped a little of late, but the contenders listed below suggest a promising year.
Camille Claudel 1915
France
By Bruno Dumont (The Life of Jesus, Humanity, Flanders)
With Juliette Binoche, Jean-Luc Vincent
World Premiere
Elle s'en va (On my Way)
France
By Emmanuelle Bercot (Clément, Backstage, Les infidèles)
With Catherine Deneuve
World Premiere
Epizoda u životu berača željeza (An Episode in the Life of an Iron Picker)
Bosnia and Herzegovina/France/Slovenia
By Danis Tanovic (No Man's Land, Hell, Circus Columbia)
With Senada Alimanovic, Nazif Mujic, Sandra Mujic, Semsa Mujic
World Premiere
Gold
Germany
By Thomas Arslan (Dealer, Vacation, In the Shadows)
With Nina Hoss, Marko Mandic, Uwe Bohm, Lars Rudolph, Peter Kurth, Rosa Enskat, Wolfgang Packhäuser
World Premiere
La Religieuse (The Nun)
France/Germany/Belgium
By Guillaume Nicloux (The Flying Children, A Private Affair, That Woman)
With Pauline Etienne, Isabelle Huppert, Louise Bourgoin, Martina Gedeck
World Premiere
Layla Fourie
Germany/South Africa/France/Netherlands
By Pia Marais (The Unpolished, At Ellen's Age)
With Rayna Campbell, August Diehl, Rapule Hendricks
World Premiere
The Necessary Death of Charlie Countryman
USA
By Fredrik Bond – feature debut
With Shia LaBeouf, Evan Rachel Wood, Mads Mikkelsen, Til Schweiger, Rupert Grint, James Buckley
International Premiere
Parde (Closed Curtain)
Iran
By Jafar Panahi (The Circle, Offside, This Is Not A Film) and Kambozia Partovi (The Fish, Café Transit)
With Kambozia Partovi, Maryam Moghadam,Jafar Panahi, Hadi Saeedi, Azadh Torabi, Agha Olia, Zeynab Khanum, Boy
World Premiere
Side Effects
USA
By Steven Soderbergh (sex, lies, and videotape; Erin Brockovich, Haywire)
With Jude Law, Rooney Mara, Catherine Zeta-Jones, Channing Tatum
International Premiere
Do you think Golden Bear for Best Film a more reliable indicator of quality than the Academy Award for Best Picture? LET US KNOW
About The Author