Could Doug Liman direct the next Wolverine?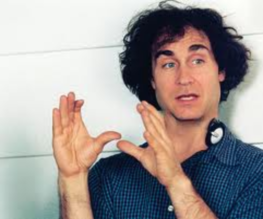 Doug "I like things to move really bloody fast" Liman is the latest director to be linked with the new Wolverine movie after Darren Aronofsky wussed out.
Darren Aronofsky was down for the role but then claimed he didn't want to be away from his family for the time it would take to make the film, dashing the hopes of us all that the next Wolverine film might actually be cool.
Liman, known for the Bourne films and Mr and Mrs Smith is obviously no stranger to action, and is perhaps the biggest name on a list that includes Justin Lin of The Fast and The Furious fame and Jose Padilha, who is down to make a Robocop reboot. Suddenly Liman looks like by far the better option.
The next film's script has been written by Christopher McQuarrie and supposedly takes Hugh Jackman's side-chopped, vest wearing hero to Japan. Sadly, after Aronofsky's departure, it's hard to get too excited by anything Wolverine related.
About The Author