Darren Aronofsky to direct Wolverine 2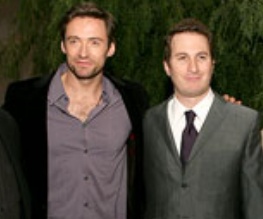 We all heard the rumours last month that director Darren Aronofsky was thinking about taking on the sequel to the underwhelming Wolverine. Well kids, it seems like the myth is becoming fact.
According to Deadline, 20th Century Fox has entered negotiations with Aronofsky to give him job. To say that this is an interesting move for the director is an understatement. Having made his name in fantastic and surreal art flicks like Requiem For A Dream, Pi and the upcoming Black Swan, its somewhat difficult to see the appeal of the slightly baggy and overcooked Wolverine franchise. However, if anyone can save it, Aronofsky can.
Though he was rumoured for both the Superman and Batman re-boots, negotiations with the director never seemed to go anywhere. The fact that he's picked the second in a spin-off franchise for his superhero debut is somewhat baffling, but we can't help but be excited about what he'll bring to the table. Could Wolverine 2 be Aronofsky's Dark Knight? Only time will tell.
About The Author