Disney on announcement rampage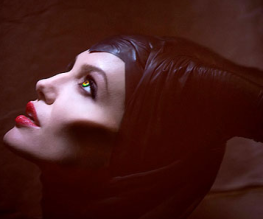 The House of Mouse have announced their plans to move Angelina Jolie's retelling of the Sleeping Beauty villain, Maleficent, to July, 2014, surpassing the original release date of March 14 2014. The film also stars half of Angelina's children (no, literally). Disney's decision to move it to the midst of the Independence Day holiday is a sure-fire way of increasing its audience and creating a window of opportunity to release another big film. And so they have. Muppets 2, now featuring Ricky Gervais and Tina Fey, will fill Maleficent's shoes and be released on March 21, 2014. So much news we can't keep up!
But we can really, and so here's some more.
Pirates of the Caribbean 5, which has recently bagged a new writer, has also scored a release date for July 10, 2015. So unfortunately you'll have to wait two more years until Johnny Depp's drunken sea pirate graces the shores once more. But don't worry, because he's pretty much playing the same character in The Lone Ranger, due for release on August 9 THIS YEAR, except this time he's a land pirate covered in face paint with a dead bird on his head.
Still not good enough for you? Well, Disney don't wait for nobody, so here's news that Brad Bird's 1952, which no-one knows anything about except that it's very mysterious and not Star Wars, will star George Clooney and has been scheduled for release on December 10, 2014. Prometheus writer slash producer Damon Lindelof and Jeff Jenson are screenplay writers. But Brad Bird felt left out so he is also co-writing the script.
Are you writing this all down? You should be, because there's more. Marvel Studios have an announcement that is sure to shock us mere mortals still only recovering from having had to endure Texas Chainsaw 3D: Captain America: The Winter Soldier (April 4, 2014) and Guardians of the Galaxy (August 1, 2014) will both be released in 3D.
SO. MUCH. NEWS.
What are you going to do with all this new Disney knowledge? Are you excited for any of these films? If you are then express it passionately below.
About The Author