Fantastic Four reboot is actually happening, set for 2015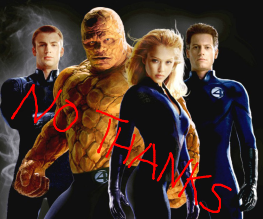 The Fantastic Four, possibly the least enthralling rag-tag superhero team, are getting a reboot. Fox has set this terrible, terrible idea for release in the same year as (get a load of this); The Avengers 2, Justice League, Ant-Man, Star Wars: Episode VII and The Hunger Games: Mockingjay Part II. This will ensure that The Fantastic Four reboot is likely to suffer from overwhelming competition and stupid source material.
The Fantastic Four was best described by Randy Brooks in Reservoir Dogs, who mention it was "with that invisible bitch and "Flame on" and shit, right?" He also forgot to mention Stretch Armstrong and the guy who looks like Lou Ferigno covered in cornflakes.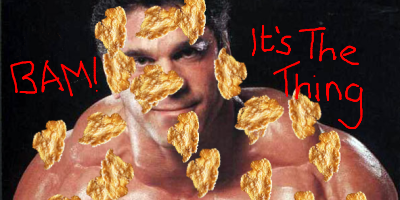 Despite this rather unappealing team, Fox are determined to give The Fantastic Four another go after the rather pathetic 2005 incarnation. Starring Ioan Gruffudd (Moan Gruddudd, more like), Michael Chiklis (a walking turd), Chris Evans (he's a better Captain America) and Jessica Alba (God just make her stop. Please just make her stop), this Fantastic Four was universally reviled. Quite why they decided to make a sequel (Fantastic 4: Rise of the Silver Surfer) was beyond anyone's guess.
We can be grateful for several definite advantages that this reboot has over the last Fantastic Four attempt. First of all, definitely no Jessica Alba, which can only be a step up. Secondly, they've had a chance to see what NOT to do. Thirdly, the quality of superhero films in general has increased appreciably in the last few years, so they'll be forced to up their game.
Lastly, The Fantastic Four have had a lot to do with The Avengers and Spider-Man in the comics. This had led to the curious circumstance that, if there is ever a cross-over, there may arise an occasion where Captain America talks to The Human Torch. This means that Chris Evans might get the opportunity to interact with a character he used to play. Which is weird, and inexplicably exciting.
The Fantastic Four reboot has absolutely no chance when it Flames On in 2015. Interested? Fan of the Fantastic Four comics?
About The Author