Fantastic Four reboot will start filming in June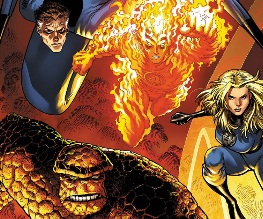 Work on the new and hopefully improved version of Fantastic Four will get going in June this year under the working title of Henry Street. Josh Trank, who was also responsible for Chronicle, is directing but there's no word on who will be making up the cast. Keep the faith though, as Matthew Vaughn has been linked to the project in a producing role. Pride and Prejudice and Zombies writer Seth Grahame-Smith is working on the screenplay.
We'd personally like to see the foursome from the last FF film make a comeback, as Ioan Gruffudd, Jessica Alba, Chris Evans and Michael Chiklis are all highly capable actors who were put in a poor film and given lame dialogue. Fantastic Four was a decent effort, but its sequel Rise of the Silver Surfer was abysmal. It's also worth bearing in mind that now Evans has jumped ship to play Captain America, he might not be back for more family fun with the foursome. That sounded a bit weird.
David Tennant has expressed an interest in playing FF leader Reed Richards/Mr Fantastic, which sounds like a good idea. We already know he's got the emotionally-detached boffin persona down pat (sound familiar?), but can he pull an American accent? We're not so sure. The new-look Fantastic Four is scheduled for release in 2015.
About The Author