First Official Trailer for The Change Up Released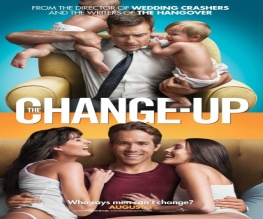 Oh dear, yet another take on the body-swap comedy is upon us! The first full length trailer for comedy caper The Change Up has just arrived. Directed by David Dobkin (Wedding Crashers), it pairs funny guys Jason Bateman and Ryan Reynolds in a Freaky Friday inspired tale for The Hangover generation. Whilst peeing in a fountain after a night out (what larks!), father of twins Bateman and proverbial bachelor Reynolds are struck by lightning and wham bam, find themselves living each other's lives. Spooky.
Also starring Olivia Wilde and Leslie Mann, The Change Up looks like a fresh yet silly take on an old classic.
Catch The Change Up in cinemas on 26 August.
About The Author