James Wan Presents… a new supernatural thriller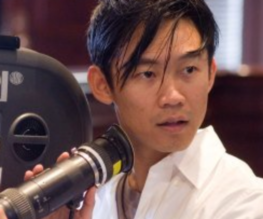 A few months ago it was announced that Saw director James Wan was once again set to scare us, this time in a new supernatural thriller. We can now confirm that Maria Bello (A History of Violence, Beautiful Boy) and Frank Grillo (The Grey, Warrior) are set to star in the as-of-yet untitled thriller, with James Wan's name credited as presenter. For those out of loop with Wan's career, 2 years ago he told the world that he'd signed an eight-picture deal with Icon Entertainment. Know what that means? It means we get 2 James Wan horror films PER YEAR for the next 3 years. Aren't we lucky?! We've only just finished watching the 99 Saws.
James Wan has had a fair share of success within the horror genre. The highly successful spook fest that was Insidious received almost a ridiculous $100 million in worldwide ticket sales, despite being shit, as well as the popular Saw franchise gaining even more profit. But before Wan's new supernatural thriller hits the screens, we still have to contend with Insidious 2 out later this year, and one other horror flick, The Conjuring (starring Insidious star Patrick Wilson).
James Wan's new thriller will be based on his story about the interrogation of the only survivor of a ghost hunt that killed five other college students. Like any other supernatural film, the lone survivor claims it's the house to blame, not its inhabitants. Chilling stuff. We'll keep you updated if it's worth hearing any more about this new horror.
Do you think James Wan will able to produce another big screen hit like Insidious? Did you even like that film? Are you busy prepping yourself for Insidious 2? Let us know!
About The Author