Neil Burger attached to new young adult movie Divergent.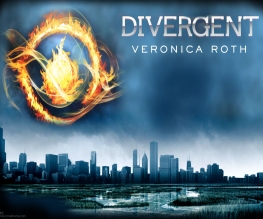 Ever since Hollywood first realised it could simply invent demographics and create an audience out of nowhere, cinemas have taken time out from the time-honoured tradition of targeting wannabe princesses and hungover students in order to address the tweens, young adults and Adam Sandler fans of this world.
With a post-epilogue Harry Potter busy peeling off ropey prosthetics, Bella Swan being hunted down by her own fanbase, and everything from Cirque du Freak: The Vampire Assistant to Eragon currently laying dead in the water, the next generation of young adult fiction are already being lined up ready to take their place. Joining His Mortal Instruments will be Divergent, for which Limitless' Neil Burger is in early talks to direct.
Based on a novel by Veronica Roth, the plot follows sixteen year-old Beatrice as she is forced to choose between the five factions that make up her very own dystopian future: Candor (the honest), Abnegation (the selfless), Dauntless (the brave), Amity (the peaceful), and Erudite (the intelligent). So it's basically Panem, only where instead of the reaping residents are sorted into their respective Hogwarts house. Oh well, who are we to argue with Roth's 1.2 million desperately hormonal, casually weaponised supporters?
Are you excited about Divergent? Or would you rather see Burger take on something else instead?
About The Author