New Year's Eve Trailer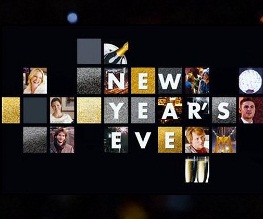 Do you remember Valentine's Day? If not, let me refresh your memory; lots of Hollywood names crammed into a movie which looked at intertwining couples and singles on Valentine's Day. One day, lots of stars, interconnecting storylines. That film firmly in your mind? Now meet New Year's Eve; it's pretty much exactly the same concept as the above, only all the action takes place on December 31st rather than February 14th. I'm sorry if it seems like I'm patronising you, but I have to work on the assumption that not everybody will have guessed that distinction from the title.
They've packed this one to the brim with A-Listers, including Jessica Biel, Jon Bon Jovi, Abigail Breslin, Chris "Ludacris" Bridges, Robert De Niro, Josh Duhamel, Zac Efron, Hector Elizondo, Katherine Heigl, Ashton Kutcher, Seth Meyers, Lea Michele, Sarah Jessica Parker, Michelle Pfeiffer, Til Schweiger, Ryan Seacrest, Hilary Swank and Sofia Vergara.
Don't believe me? Check out the trailer:
The mind boggles at how many personal assistants must have been crammed into that set!
New Year's Eve promises to celebrate "love, hope, forgiveness, second chances and fresh starts, in the intertwining stories of couples and singles, told amidst the pulse and promise of New York City on the most dazzling night of the year." Hmm. Lots of mini chick-flicks in one movie then? Probably. A saccharine and predictable film that taps into our festive spirit? Definitely. Yet maybe that's not such a bad thing; everybody loves a slice of cheesy at Christmas time, after all!
About The Author