Pfeiffer to join cast of Dark Shadows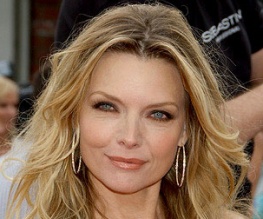 Rumour has it that Michelle Pfeiffer will be reuniting with Tim Burton for his sort-of-long-awaited new film Dark Shadows. And guess what? It sounds like Helena Bonham Carter will also be along for the ride, co-starring with Johnny Depp for the eleventy millionth time. Yawn. The scariest thing about Burton's identikit films these days is how chillingly predictable they are.
Depp, Bond girl Eva Green and Watchmen star Jackie Earl Haley have been attached to the project for simply yonks, but this is the first news we've had for a while on the adapted 60s TV series. We're doing our best to ignore the doubtless self-indulgent and kookily Hot Topic-flavoured latest instalment in Tim and Johnny Have Mad Hair, which is what future generations will title their combined oeuvre, but there's something about J.E.H. that gets us a bit quivery – we shan't be giving up just yet.
About The Author