Stephen Fry to join cast for Sherlock Holmes 2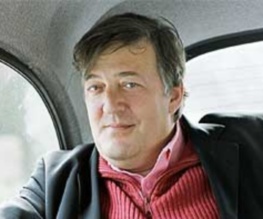 Stephen Fry, may he live a thousand years, is to play Robert Downey Jr's big brother in the sequel to Guy Ritchie's Sherlock Holmes.
Fry will take on the role of Mycroft Holmes, who only appears in four of the original stories by Sir Arthur Conan Doyle but enjoys cult status amongst fans of the enigmatic detective. He was portrayed by Mark Gatiss in the recent BBC adaptation Sherlock, starring the delicious Benedict Cumberbatch in the title role.
Mycroft Holmes is gifted with deductive powers exceeding even those of Holmes himself, but is far too lazy to use them. So far, so consistent with Fry's razor-sharp wit but gently dozy exterior. But is anyone actually going to believe that he and Robert Downey Jr. sprang from the same womb? Let's wait and see…
About The Author