Transformers 4 confirms Jack Reynor as cast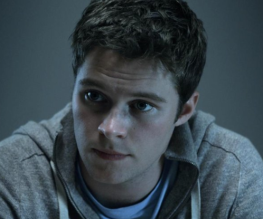 Michael Bay has confirmed that Jack Reynor will be the new star of Transformers 4. According to Bay, Jack Reynor "came to America with 30 bucks in his pocket. Pretty ballsy. Seriously who does that?… This kid is the real deal." Apparently, Bay didn't see Titanic, because then he would have seen that people do do that. Anyway, Jack Reynor will be starring alongside Mark Wahlberg and Bay has also confirmed (because once he gets started, he just can't stop) that the fourth film will, definitely, officially, be set 4 years after the events in Transformers: Dark of the Moon, so be ecstatic.
But for all you Trans-fans out there, the director has promised that the story will be 'a very natural transition' from the original trilogy, which only Michael Bay himself can make sound sexual. He also (oh God, there's more?) confirms our worst nightmares and suspicions; this will be the start of a new Transformers trilogy. Which means more Mark Wahlberg and more robo-porn. By then maybe Bay will have drowned in his own bullshit so we won't have to worry.
Michael Bay spotted Jack Reynor in What Richard Did, which is essentially an old-fashioned tale of teenagers and wrong-doings and morals. Sadly for Jack, Bay captured him in his lechy web of crap and after this trilogy Jack Reynor will be expected to have a sudden urge to make a pornographic (see Shia LaBeouf's life after Transformers).
Bay has yet to divulge what part the poor guy will be burdened with, but rumour has it he may be race-car driver boyfriend of Wahlberg's daughter. What he'll bring to a whole new Transformers lifeform is yet to be seen, but if Bay's comments are anything to go by, it'll probably be pretty ballsy. Seatbelts at the ready, folks.
Does anyone know anything about Jack Reynor? Do you think he's a good cast choice for Transformers 4?
About The Author