Whitney Houston interview about her final film role gets released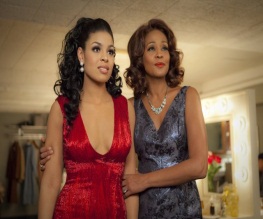 In a move that was pluckily timed to say the least, Comingsoon.net have released an interview they conducted with Whitney Houston last November, talking about her upcoming film Sparkle.
In the interview, Whitney talks about how being in the film reflects her own growing maturity and life as a mother. Despite this being her first film since The Preacher's Wife (1996), she also refuses to see it as a 'comeback,' saying in her trademark evangelical manner that:
'I think of it as a gift God gave me to contribute to a cast of people who are working as hard if not harder than I… To me it's not a comeback, it's innate, it's natural.'
Sparkle is a remake of the 1970s film, in which a successful girl group must deal with the joint vices of fame and drugs. Houston plays the single mother of leading girl Sparkle (Jordin Sparks). The film will be released as a tribute to Houston on August 17th, 2012.
About The Author