Will Dominic Cooper head to Motor City?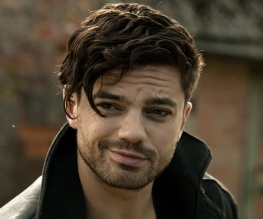 Dominic Cooper is reportedly on track to take on a role once meant for his Captain America co-star Chris Evans; that of a revenge-obsessed ex-con hunting the crook who set him up through the mean streets of Motor City. Albert Hughes, whose last film was The Book of Eli (although he sensationally jumped ship from the doomed live-action Akira remake earlier this year) is set to direct, and interestingly Chad St John's script is currently entirely free from dialogue. (Wall-E did it first.)
Cooper's star continues to rise in the wake of his acclaimed double role as Latif/Uday in The Devil's Double; could this be the film which cements his superstar status? Warner Bros are apparently very eager to rush it through development, so check back soon for more Motor City news!
About The Author