Great Expectations
There's absolutely nothing wrong with the 2012 re-imagining of Great Expectations. The cinematography is truly bewitching, offering both beauty and desolation by the bucketload, depending on where we are in the story. The star-studded cast is simply unbeatable, with Helena Bonham Carter being predictably wild-eyed and spectacular in a real-life version of the Corpse Bride, Holliday Grainger absolutely stealing the show as spiky Estella, Ralph Fiennes an inspiring figure of both terror and pity and Jeremy Irvine presenting Pip as the gentle victim of his own childhood. And, of course, the plot is an unforgettable one – although we must give some of the credit to Big D himself for that. After all, he wrote the bloody thing.
For those of you who have a) never picked up a book in your life, b) were raised by crab people within the depths of the Earth's core or c) were waiting for the movie to come out, the story goes a little something like this. Humble orphan Pip (Irvine) finds himself thrust into the glittering high-life of Victorian society after befriending eccentric old biddy Miss Havesham (Bonham Carter) and her beautiful charge Estella (Grainger). Simple enough. Except for the fact that he falls in love with Estella. And for the fact that she has been trained by an embittered Miss Havesham to hate all men and put ice up around her heart forever more. Cue drama, confrontations, declarations of eternal love, people catching fire and long lost dads popping out of the woodwork all over the place.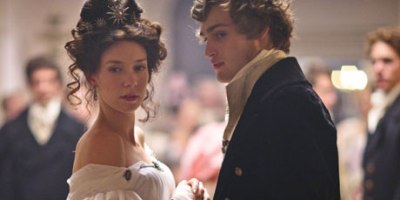 It's basically a bit like Star Wars meets Downton Abbey, isn't it? With a sprinkling of Eastenders for good measure. Which is why, essentially, this 'soapy' classic is set to do so well with today's generation of TOWIE, MIC and fellow acronym lovers – this isn't so much Great Expectations as it is Gr8 Xpectations. It's Dickens served up for Christmas dinner, complete with all the trimmings – meaning that, even for those who view classic works of literature with as much disdain as they do brussell sprouts, they'll still gobble it all up when it comes to dinner time. After all, nothing quite says festive fun like a chilly winter's day and a lavish period drama, does it?
Yet, despite all of this, something about this glittering adaptation means that it just doesn't feel like a blockbuster success – at least, not for everyone. And I think it has a little something to do with the fact that Charles Dickens' most popular story is just that; this is his most popular story. The audience will go in with, quite literally, great expectations and expect something amazingly different – a reimagining comparable to Clueless' interpretation of Austen's Emma or Andrea Arnold's dark retelling of Wuthering Heights. There are already so many good screen adaptations of Great Expectations – the 1946 one in particular rings a bell – that most book lovers will want a twist away from the familiar. Because we can probably all recite it backwards, forwards, upside-down and balancing the entire works of good old Charlie on our head.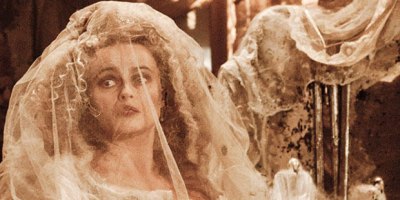 It's classy, it's refined and it's jaw-droppingly gorgeous. And there's no point denying that Newell has lifted an old classic out of the comforting warmth of our living rooms, away from the realms of the straight-to-TV drama and up into the startlingly good quality of the big screen adaptation. But, on the whole, this version of Great Expectations will mostly appeal to those with no previous knowledge of the book, those who haven't seen an older screen adaptation or, by contrast, those who love the book so much that they don't mind forking over the pennies to see a Harry Potter director work his (ahem) magic with it.
Go in with low expectations and you shall find yourself richly rewarded.
About The Author