Christoph Waltz is Mike Newell's Mikhail Gorbachev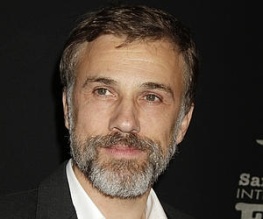 Christoph Waltz – breakout star of Quentin Tarantino's Inglourious Basterds – has signed on to portray Russian premier Mikhail Gorbachev in Mike Newell's new project, Reykjavik. The film will also star Michael Douglas as United States president Ronald Reagan.
The plot will focus on the pair's trip to the Icelandic capital of Reykjavik in 1986, with the aim of working out a peace deal to end the Cold War, all set against the rather tense political backdrop of the Chernobyl disaster in the Ukraine (which was, at the time, still a part of the Soviet Union). Mike Newell, whose Great Expectations is fast approaching, will direct, with Kevin Hood (Becoming Jane) on script-duties.
The prospect of Christoph Waltz and Michael Douglass going head-to-head is certainly an exciting one. Michael Douglas hasn't been as prevalent on our screens in recent years, after being diagnosed with throat-cancer. However, he has since kicked his tumour in the arse – because he's Michael fucking Douglas – and is getting himself back in the acting game. Playing Ronald Reagan should certainly give him something to get his teeth into. Similarly, after Christoph Waltz waltzed away with Inglorious Basterds, we can't wait to see him playing everyone's favourite birth-marked Nobel prize winner and going up against another acting titan.
Funded independently by the same company that stumped up for Al Gore's An Inconvenient Truth, the talent involved here promises a classy drama. It should be hard to balls up, with such a fascinating political climate to explore through these two fascinating characters. We just hope that Kevin Hood's script gives Christoph Waltz and Michael Douglas enough to work with.
Filming on Reykjavik is set to begin in March 2013.
About The Author