Conchords Murray filming upcoming New Zealand comedy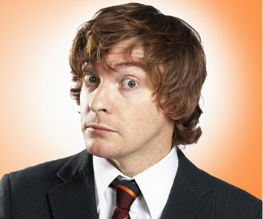 Funny film alert! Our favourite Deputy Cultural Attaché of the New Zealand consulate, Rhys Darby, is returning to the big-screen in New Zealand comedy Love Birds. Darby, best known for his work as bumbling band manager Murray Hewitt in Flight of the Conchords, has been cast in Love Birds as a "hunky romantic lead".
Darby plays Doug, a down-on-his-luck road worker whose life takes a turn for the worse when his girlfriend Susan leaves him. However an injured wild bird lands itself in Doug's path, and his decision to nurse the bird back to health leads him towards quirky vet Holly. Cue bird-induced courtship.
The movie is currently being shot in Darby's hometown of Auckland, New Zealand, with filming mooted to finish in mid-May. Seeing as everything Darby touches turns into comedy gold, it's safe to say we're eagerly anticipating the arrival of Love Birds.
Pleased as punch about this New Zealand comedy or just longing to see more of Conchords Murray? Let us know below…
About The Author