Golden Globe nominees announced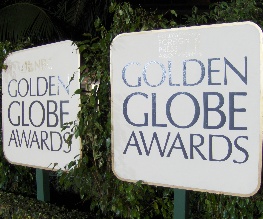 The nominations for 2010's Golden Globes award ceremony are in – and there are certainly some surprises.
Everyone's favourite poor man's Oscars will take place on January 17 next year, and to give us all adequate jeering and scoffing time, the Hollywood Foreign Press Association today announced their illustrious potential award recipients.
Nominated for the Best Picture (Drama) category, usually the best indicator of potential Oscar hopefuls, are Avatar, Inglourious Basterds, gritty drama Precious, Iraq war epic The Hurt Locker and the as yet unreleased Up In the Air.
Meanwhile, over in the snicker-worthy Best Picture (Musical or Comedy) category, the nominees list is quite indicative of the fact that precious little quality comedies have been made this year – side by side with the acclaimed 500 Days of Summer and hotly anticipated musical Nine are the considerably less award-worthy Julie and Julia, It's Complicated and (yes, really) The Hangover. Seriously, we know it's only the Golden Globes so it doesn't really count, but when the bromance genre starts infiltrating the award circuit, it's time to fear for the state of the film industry.
Acting-wise, veteran Meryl Streep was unsurprisingly nominated twice in Best Actress (Musical or Comedy), and Sandra Bullock (really? really?) was very surprisingly nominated in both Musical or Comedy and Drama categories. In the boys camp, everyone's favourite upstanding English gentleman Colin Firth was nominated for his edgier than usual role as a grieving gay professor in A Single Man, while A Serious Man's Michael Stuhlbarg also got the nod.
For Best Supporting Actress, nominations went to Penelope Cruz above the rest of her star-studded co-stars for Nine, and also to comedienne Mo'Nique for Precious and Vera Farmiga and Anna Kendrick for Up in the Air. Supporting Actor will surely be dominated by Christoph Waltz for his star sadistic turn in Inglourious Basterds, but other nominees included Woody Harrelson for The Messenger and Matt Damon for Invictus.
Surprised, horrified or just plain amused by this year's nominees? Give us your opinion.
About The Author