Social Network triumphs with four Globes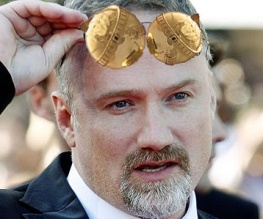 The Social Network, David Fincher's vicious interpretation of the birth of Facebook, won a barnstorming four Golden Globes at last night's pre-Oscars award ceremony.
The film, which grossed almost $200m, won Best Director, Screenplay and Score as well as top gong Best Picture, although star Jesse Eisenberg lost the Best Actor prize to Colin Firth (yay!) for The King's Speech.
Natalie Portman (Black Swan) won Best Actress, with the Supporting Actor/Actress prizes going to Christian Bale and Melissa Leo, both for The Fighter. Best Comedy/Musical went to The Kids Are All Right with Annette Bening scooping Best Comedy/Musical Actress for her part in it, whilst Paul Giamatti's turn in Barney's Version secured him Best Comedy/Musical Actor.
Toy Story 3 and Danish flick In A Better World triumphed in the Animated and Foreign Language categories, whilst Cher's 'You Haven't Seen The Last Of Me' from Burlesque won Best Original Song.
Following hard on the heels of their success at the Critics Choice Awards, Colin Firth and Natalie Portman are now virtually unassailable favourites for the Best Actor and Actress prizes at this year's Oscars. Let's wait and see, shall we?
About The Author